GIS Website Hosting by EITNL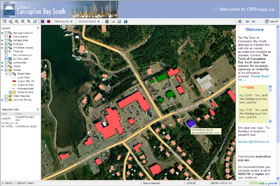 EITNL provides GIS Website Hosting with our clients' GIS applications conveniently housed on our secure servers and managed by EITNL for a convenient, fixed monthly service fee.
This service is a perfect option for many of our clients, particularly those without the capacity to manage additional computer applications, staff and Internet/IT infrastructure in-house.
Our hosted clients can simply focus on using their GIS, leaving the bother of configuring and maintaining complicated webserver computers and software to us.
EITNL has been providing hosted GIS solutions since 2005. Our systems are proven to be reliable, secure and very cost-effective.
Visit this public GIS Websites: